JANUARY 15, 2019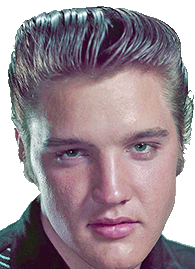 HI ELVIS COLLECTORS

,
MID FEBRUARY FTD RELEASES!!!


FTD will release a 2 CD set ST PAUL TO WIHITA OVT '74; a 2 LP super vinyl booklet cover set KISSIN COUSINS; and a 350 + page book THROUGH THE LENS OF PHILLIP HARRINGTON (BOOK & CD) in another month. If you're on the automatic list you will get the CD but if you'd like the book and vinyl let me know.


HT LONG CD'S


If any of you have never heard of HT LONG before he's a super ELvis fan and collector and i've know him since the mid 1970's He lives in Malaysia and years ago he started issuing CD's and trust me this guy is REALLY REALLY GOOD as he sings in the Elvis style. I have one CD listed here but I havemaybe 15 others in case you're interested. You can go to YOU TUBE to hear what he sounds like.


WORLDWIDE ELVIS RARE RCA VINYL Facebook page!


I have just started working on Facebook page for Elvis collectors to post RARE Elvis 78's, singles, EP's, LP's and promotional records ONLY ON THE RCA label mainly from the 50's, 60's and 70's. Please don't bother putting any common releases or current vinyl up as this page has only been started to showcase very rare and unusal records from around the world on RCA ONLY!! Anyone who has any Elvis vinyl from Angola, Bolivia, Colombia, Ecuador, Egypt, Lebanon, Madagascar, Pakistan, Trinidad, Venezuela (especially early releases) would be most appreciated here as not much is known about these countries. Sorry, NO bootlegs, no Chinese, Malaysian, Far East type counterfeits or pirate records on Elvis.
The goal is for collectors to put up VERY UNUSUAL AND RARE RCA releases worldwide. I am not interested in the same old ones that always show up but Elvis vinyl from unusual countries like the ones mentioned above or any other countries that are not the typical US, England, France, Germany, Japan, etc which I'm sure everyone has seen a million times. Anyway I hope you will find this interesting as soon as people start posting.
Please go here to the WORLDWIDE ELVIS RCA RCA VINYL facebook page.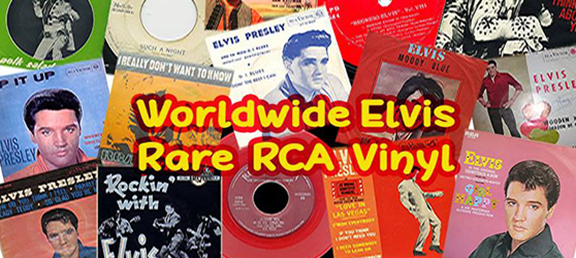 Sincerely,
Paul Dowling
WORLDWIDE ELVIS
4534 WHIRLAWAY DRIVE
SARASOTA, FL. 34233
(941) 504-9053 (PHONE / TEXT LINE)
E mail: paul@worldwideelvis.com



BOOK / CD TITLE
THROUGH THE LENS OF PHILLIP HARRINGTON (BOOK & CD/ CD
AUTHOR
PAL GRANLUND & PHILLIP HARRINGTON
PUBLISHER
FTD BOOKS
COUNTRY
DENMARK
RELEASE DATE
FEBRUARY 2019
PAGES
350 + (HARDBOUND)
PRICE
$250
COMMENTS
FTD / Flaming Star will issue a following up from the excellent Rebel With a Cause and The Wild One in 2018, Through the Lens of Phillip Harrington. The book includes more than 350 photos, with over 150 unpublished from the original negatives of Phillip Harrington. A bonus CD features Elvis live at Robinson Memorial Auditorium, Little Rock, Arkansas, May 16, 1956.

Please click on the photo for a larger photo of the CD / BOOK package.
Heartbreak Hotel;Long Tall Sally; I Was The One; Money Honey; I Got A Woman; Blue Suede Shoes; Hound Dog (fast version); Hound Dog (slow version); Little Rock interview (Ray Green)
---
CD TITLE
ELVIS: ST. PAUL TO WICHITA - OCTOBER '74(2 CD)
LABEL
FTD (BMG)
RELEASE DATE
MID FEBRUARY 2019
PRICE
$46.95
COMMENTS
FTD announced the release of Elvis: St. Paul to Wichita - October '74, released as a 5" digipack, and taken from the original soundboard source, this 2-CD set features Elvis in excellent form from the fall tour of 1974. Elvis was in great form and using a variety of repertoire.
DISC ONE
CIVIC CENTER, ST. PAUL, MINNESOTA. OCTOBER 2, 1974.
1) See See Rider 2) I Got A Woman/Amen 3) Love Me 4) Blue Suede Shoes 5) Until It's Time For You To Go 6) Big Boss Man 7) Fever 8) If You Love Me (Let Me Know) 9) Love Me Tender 10) Hound Dog 11) Introductions including: Lawdy, Miss Clawdy 12) All Shook Up 13) (Let Me Be Your) Teddy Bear/Don't Be Cruel 14) The Wonder Of You 15) Why Me Lord 16) Heartbreak Hotel 17) Let Me Be There 18) Hawaiian Wedding Song 19) American Trilogy 20) Johnny B. Good 21) You Gave Me A Mountain (Rest of show is missing on the source tape)
DISC TWO
HENRY LEVITT ARENA, WICHITA STATE UNIVERSITY, WICHITA, KANSAS. OCTOBER 7, 1974.
1) See See Rider (late start) 2) I Got A Woman/Amen 3) Love Me 4) Blue Suede Shoes 5) The Wonder Of You 6) Big Boss Man 7) Fever 8) If You Love Me (Let Me Know) 9) Love Me Tender 10) Hound Dog 11) Introductions including: Lawdy, Miss Clawdy 12) All Shook Up 13) (Let Me Be Your) Teddy Bear/Don't Be Cruel 14) Why Me Lord 15) Let Me Be There 16) When It's My Time - performed by The Stamps 17) Johnny B. Goode 18) Heartbreak Hotel 19) Hawaiian Wedding Song 20) Polk Salad Annie 21) Can't Help Falling In Love - 22) Closing Vamp
BONUS SONGS: OLYMPIA STADIUM, DETROIT, MICHIGAN. OCTOBER 4, 1974
It's Midnight; Steamroller Blues;) Funny How Time Slips Away

---
CD TITLE
KISSIN COUSINS
(2 LP VINYL VERSION)
LABEL
FTD (BMG)
RELEASE DATE
MID FEBRUARY 2019
PRICE
$85.95
COMMENTS
FTD Vinyl announced the release of KISSIN COUSINS - LIMITED VINYL EDITION. The album contains great alternative versions of songs from the film soundtrack sessions and related tracks. Mastered at Abbey Road Studios, the album is released in 180 gram format. Beautifully designed by my pal Jimmy "C" Carpenter who I discovered sonetime ion the 1990's and who has done loads of RCA projects for me! Thanks Jimmy C!! I would buy this LP just for the cover alone!!
Please click on the photo for a larger photo of the vinyl package.
RECORD ONE
Kissin' Cousins (Number 2) (unedited master); Smokey Mountain Boy (track, take 1-intro & take 4/M); Catchin' On Fast (unedited master; here's Gold In The Mountains (track, takes 1-2); Kissin' Cousins (track, take 1; One Boy Two Little Girls (master); Pappy Won't You Please Come Home (Dolores Edgin vocal, take 6/M); Kissin' Cousins (hillbilly vocal; Anyone (Could Fall in Love with You) (v.o. take 2/alternate master); Barefoot Ballad (instrumental); There's Gold In The Mountains (instrumental); Smokey Mountain Boy (master); Once Is Enough (master; Tender Feeling (track, take 1); Catchin' On Fast (track, take 1 & ending take 2)
RECORD TWO
(It's a) Long Lonely Highway (take 1); Echoes Of Love (takes 9,8 alternate master); Kissin' Cousins (regular vocal); It Hurts Me (take 1); There's Gold In The Mountains; Anyone (Could Fall in Love with You) (track, take 4); Kissin' Cousins (Number 2) (track, take 1); It Hurts Me (master); Kissin' Cousins (master); One Boy Two Little Girls (track, take 2); Tender Feeling (master); Once Is Enough (track, take 1); Anyone (Could Fall in Love with You) (master); Barefoot Ballad (track, take 2)

CD TITLE
ELVIS: HOLIDAY SEASON IN VEGAS DECEMBER 1975 (2 CD)
LABEL
FTD (BMG)
RELEASE DATE
DECEMBER 2018
PRICE
$45.95
COMMENTS
The FTD label is pleased to announce the release of this CD. Released as a 5 inch digipack, this 2-CD set features Elvis in great form from the Hilton Holiday Season shows in December 1975 Las Vegas. The shows are soundboard quality and the audio has sonic imperfections. It is on the original source tape.
DISC ONE
DECEMBER 13, 1975 HILTON HOTEL (MIDNIGHT SHOW), LAS VEGAS, NV
C.C. Rider; I Got A Woman/Amen; Love Me; Trying To Get To You; And I Love You So; All Shook Up; Teddy Bear/Don't Be Cruel; You Gave Me A Mountain; Help Me Make It Through The Night; Polk Salad Annie; Just Pretend; How Great Thou Art; Burning Love; Hound Dog; Softly, As I Leave You; America; It's Now Or Neve; O Solo Mio; Little Darlin'; Little Sister; Can't Help Falling In Love
DISC TWO
DECEMBER 6, 1975 HILTON HOTEL (MIDNIGHT SHOW), LAS VEGAS, NV
I Got A Woman/Amen; Love Me; Fairytale; And I Love You So; Trying To Get To You; All Shook Up; Teddy Bear/Don't Be Cruel; One Night; Polk Salad Annie; Just Pretend; How Great Thou Art; Burning Love; Softly, As I Leave You; America; Can't Help Falling In Love (last bars missing)


---

CD TITLE
A TRIBUTE TO ELVIS PRESLEY - 30TH ANNIVERSARY
ARTIST
HT LONG
LABEL
BCA
COUNTRY
MALAYSIA
PRICE
$10.95
COMMENTS
If no one hasn't ever heard of the great HT Long from Malaysia you are in for a treat. A HUGE Elvis fan and also a FANTASTIC singer who sings just like Elvis. This CD highlights some of HT's best songs plus some ELvis cuts. Go to YOU TUBE to hear what he sounds like! I also have many more CD's by HT for sale. E mail me!
Please click on the photo for a larger picture of the front and back cover and label.
Jacqueline (alt take); Selina (master take); Your Cheatin Heart; Johnny B Goode; Your Time Hans't Come Yet Baby; Blue Suede Shoes; Goodbye (A Tribute to Rocky Teoh); Jacqueline (radio special); Jacqueline; Selina; Treat Me Nice;

---

CD TITLE
KING COUNTRY
ARTIST
DOUG CHURCH
LABEL
COUNTRY
UNITED STATES
PRICE
$7.95
COMMENTS
This CD comes in a plain white paper cover - no jewel case or digi pack. The photo to the left is just a mockup
Don't Happen Twice; God Bless The USA; Good Time Charlie's Got the Blues; ; Seven Spanish Angels; Honey Do; Let Me Be In Love; Luckenbach, Texas; Chattahoochie; The Dance; I Like It, I Love It; The Gambler; Sweet Home Alabama 7 Bridges Road; On The Road Again; Ain't Goin' Down; The Thunder Rolls;

---

CD TITLE
ELVIS FOR CD FANS ONLY (NUMBERED PROMO)
LABEL
BMG
COUNTRY
UNITED STATES
RELEASE DATE
NOW AVAILABLE!
PRICE
CD: $100
COMMENTS
STILL SEALED!!!
- This special 5 track CD was made for my company (WORLDWIDE ELVIS) as an add on promo for the CD FANS ONLY book in 1998. The CD's were NOT sold separately.
- 2500 covers were made (it was cheaper that way) but only around 1500 actual CD's were made. All were numbered.
- It is next to impossible to find one STILL SEALED but this was is.
- Number "796". Very rare.
- In the scans shown when you click on the photo to the left I took a label from an opened copy to show collectors what it looks like!
Please click on the photo for a larger picture of the front and back cover and label.
- TOMORROW NIGHT (overdubbed version that was only found on the now deleted ELVIS FOR EVERYONE CD)
- I WAS THE ONE (alternate Take 2-found on the now deleted HEARTBREAK HOTEL CD single)
- BLACK STAR (from the now deleted double soundtrack CD)
- SYLVIA (from ELVIS NOW CD that may be deleted)
- TIGER MAN (studio jam) (from the 70'S MASTERS box set)

---