MAY 22, 2019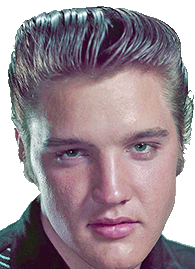 HI ELVIS COLLECTORS

,
THE COMPLETE ITALIAN ELVIS VINYL DISCOGRAPHY!!


If you collect Elvis' different vinyl releases you MUST have this book. It's in my opinion the BEST book I've ever seen on any country's releases. It came out in 2005 and it's BEAUTIFUL. LONG DELETED but I am getting a small amount in. And the price now is incredibly cheap. $89.95 + postage. See the information below.


WORLDWIDE ELVIS RARE RCA VINYL Facebook page!


Please go to my new Facebook page for Elvis collectors to post RARE Elvis 78's, singles, EP's, LP's and promotional records ONLY ON THE RCA label mainly from the 50's, 60's and 70's. Please don't bother putting any common releases or current vinyl up as this page has only been started to showcase very rare and unusal records from around the world on RCA ONLY!! Anyone who has any Elvis vinyl from Angola, Bolivia, Colombia, Ecuador, Egypt, Lebanon, Madagascar, Pakistan, Trinidad, Venezuela (especially early releases) would be most appreciated here as not much is known about these countries. Sorry, NO bootlegs, no Chinese, Malaysian, Far East type counterfeits or pirate records on Elvis.
The goal is for collectors to put up VERY UNUSUAL AND RARE RCA releases worldwide. I am not interested in the same old ones that always show up but Elvis vinyl from unusual countries like the ones mentioned above or any other countries that are not the typical US, England, France, Germany, Japan, etc which I'm sure everyone has seen a million times. Anyway I hope you will find this interesting as soon as people start posting.
Please go here to the WORLDWIDE ELVIS RCA RCA VINYL FACEBOOK PAGE.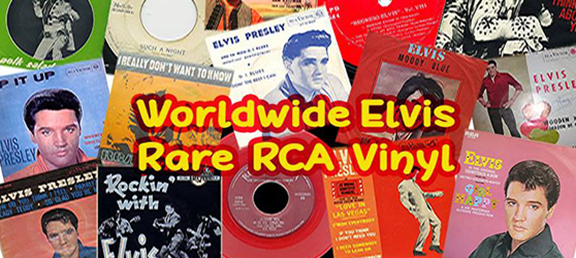 Sincerely,
Paul Dowling
WORLDWIDE ELVIS
4534 WHIRLAWAY DRIVE
SARASOTA, FL. 34233
(941) 504-9053 (PHONE / TEXT LINE)
E mail: paul@worldwideelvis.com



TITLE
THE COMPLETE ITALIAN ELVIS VINYL DISCOGRAPHY
AUTHOR
MAURIZIO MAIOTTI & AUGUSTO MORINI
PUBLISHER
MAURIZIO MAIOTTI & AUGUSTO MORINI
COUNTRY
ITALY
PAGES
ALMOST 300 (SOFTBOUND)
PRICE
$89.95
COMMENTS
- INCREDIBLE approximately 10" x 11" almost 300 pages with FULL COLOR pictures and a gorgeous layout! BEAUTIFUL HIGH QUALITY PAPER, etc etc! It's a MUST for Elvis collectors!
- This long out of print MONSTER of a book without question is the BEST book ever published on any country's individual vinyl releases. Nothing I've seen in 44 years has rivaled it. If you're a collector of worldwide releases on Elvis this is a MUST as it has everything a REAL collector would want - information on ALL label variations, all cover variations, etc etc with pictures IN COLOR of everything! I just wish every country could publish something even close to this for their own vinyl Elvis discography.
- BUT that's not all it contains! It also shows pictures, etc of all Italian 8 tracks; movie lobby cards; magazines, special Italian photos, postcards, video tapes, RCA ITALIANA catalogs, books; all kinds of memorabilia, etc - all from Italy. I have no idea whose collection (s) these came from but it is INCREDIBLY IMPRESSIVE!!!
- Written in both English and Italian!- This is NOT an inexpensive book. And it is heavy
- it probably weighs over 6 pounds because of the incredibly gorgeous and expensive binding, paper, etc and the high postage cost of getting this from Italy. The authors spared no expensive in producing one of the if not THE finest Elvis discographies EVER!! - APPROXIMATELY 750 COPIES PRINTED WHICH WERE MAINLY SOLD OVER THERE!!
- From the author - Maurizio Maiotti: "The first idea for this project was kicked around several years ago while flipping through two catalogues covering Elvis's records issued on the Italian market. They were the works of my good friend of 30 + years Livio Monari and another good friend, the late Carlo Colla. The former had compiled a short and detailed work. Costly color reproductions of record sleeves could be obtained from its author only on demand. On the other hand, Colla's guide was more exhaustive but contained less-than-perfect black and white-only reproductions. Hence the thought to arrange a newer catalogue with color photos of all the artist's Italian vinyl issues, including rare, alternate and special editions. After a revision of the respective record collections, the authors felt sure they could launch the project and started researching for missing discs. As the work progressed, they realized that the project could be extended to other areas where Elvis's name and image had been used - postcard sets, magazines, books and various memorabilia. It took us them feverish years to complete the task. Some 45 record sleeves as well as magazines, RCA promo literature etc., although known to have been released or printed, are still missing and/or couldn't be traced. The end result is this book which may not be the definitive catalogue of Elvis's Italian releases but very nearly so."
- TRUST ME!! You have NEVER EVER EVER SEEN A BOOK like this before regarding a discography of Elvis!! I LOVE IT and you will too!!
- THIS BOOK IS TOTALLY 100% MINT! JUST LIKE IF YOU BOUGHT IT IN 2005!

Please click on the photo for a large scan of some of the pages
---
CD TITLE
FOR LP FANS ONLY
(2 CD SET)
LABEL
FTD (BMG)
RELEASE DATE
DECEMBER 2018
PRICE
$45.95
COMMENTS
At last! The classic FOR LP FANS ONLY album Finally gets the full FTD Classic Album upgrade! This legendary album released in 1959 while Elvis was serving his time for the US Army in Germany, now features bonus tracks including RADIO and TV performances from the 1950s and the quality highlights from the recently discovered Bad Nauheim German home recordings. Great performances from the Milton Berle Show, Stage Show and the Steve Allen Show are complemented by intimate recordings of Are You Lonesome Tonight, His Hand In Mine and He Knows What I Need. Released in 7 inch gatefold format it also contains a 16-page booklet. FOR LP FANS ONLY was nominated for best album art of 1959.
Please click on the photo for a larger photo of this CD package.
DISC ONE - THE ORIGINAL ALBUM
That s All Right; Lawdy, Miss Clawdy; Mystery Train; Playing For Keeps; Poor Boy; My Baby Left Me; I Was The One; Shake, Rattle And Roll; I,'m Left, You,'re Right, She,'s Gone; You,'re A Heartbreaker
BONUS TRACKS:
That ,'s All Right (Takes 1-3); Harbor Lights (Take 7); I,'m Left, You,'re Right, She,'s Gone (Slow Version Takes 4 & 5/M); When It Rains, It Really Pours
FOR RADIO FANS ONLY LIVE PERFORMANCES 1954-1955 - THE LOUISIANA HAYRIDE, MUNICIPAL AUDITORIUM, SHREVEPORT
- That ,'s All Right October 16, 1954,
- Blue Moon Of Kentucky October 16, 1954
- Fool, Fool, Fool January 6, 1955, Radio Station KDAV, Lubbock, Tx
- Hearts Of Stone January 15, 1955
- Shake, Rattle And Roll January 19, 1955, Radio Station WJOI, Florence, A
- Money Honey January 22, 1955
- I Don ,'t Care If The Sun Don,'t Shine January 22, 1955
- Little Mama Likely March 5, 1955
- You ,'re A Heartbreaker Likely March 5, 1955
- Good Rockin Tonight Likely March 19, 1955, Eagles Hall, Houston, Tx
- I Got A Woman Likely March 19, 1955, Eagles Hall, Houston, Tx
- Tweedlee Dee April 30, 1955, The Louisiana Hayride (Remote), Gladewater High School, Gladewater
- I,'m Left, You,'re Right, She,'s Gone July 2, 1955
- Baby Let,'s Play House August 20, 1955
- Maybellene August 20, 1955
- I Forgot To Remember To Forget October 29, 1955

DISC TWO - LIVE PERFORMANCES
1956 DORSEY BROTHERS SHOW
Shake, Rattle And Roll/Flip, Flop And Fly January 28, 1956
I Got A Woman January 28, 1956
Baby Let,'s Play House February 4, 1956
Tutti Frutti February 4, 1956
Blue Suede Shoes February 11, 1956
Heartbreak Hotel February 11, 1956
Tutti Frutti February 18, 1956
I Was The One; February 18, 1956
Blue Suede Shoes March 17, 1956
Heartbreak Hotel March 17, 1956
Money Honey March 24, 1956
Heartbreak Hotel March 24, 1956
THE MILTON BERLE SHOW - APRIL 3, 1956, THE U.S.S. HANCOCK, NAVAL STATION, SAN DIEGO
Shake, Rattle And Roll; Heartbreak Hote; Blue Suede Shoes; Hound Dog; I Want You, I Need You, I Love You
THE STEVE ALLEN SHOW - JULY 1, 1956 HUDSON THEATER, NEW YORK
I Want You, I Need You, I Love You; Hound Dog
NEW YORK GERMAN HOME RECORDINGS BAD NAUHEIM, GERMANY
He Knows Just What I Need; Cool Water (Fragments); Like A Baby (1 Verse; Return To Me (Fragments; Her Hand In Mine; His Hand In Mine; Her Hand In Mine; If I Didn,'t Care; Are You Sincere; Are You Lonesome Tonight; Stand By Me (Fragments)
---
CD TITLE
ELVIS: HOLIDAY SEASON IN VEGAS DECEMBER 1975 (2 CD)
LABEL
FTD (BMG)
RELEASE DATE
DECEMBER 2018
PRICE
$45.95
COMMENTS
The FTD label is pleased to announce the release of this CD. Released as a 5 inch digipack, this 2-CD set features Elvis in great form from the Hilton Holiday Season shows in December 1975 Las Vegas. The shows are soundboard quality and the audio has sonic imperfections. It is on the original source tape.
DISC ONE
DECEMBER 13, 1975 HILTON HOTEL (MIDNIGHT SHOW), LAS VEGAS, NV
C.C. Rider; I Got A Woman/Amen; Love Me; Trying To Get To You; And I Love You So; All Shook Up; Teddy Bear/Don't Be Cruel; You Gave Me A Mountain; Help Me Make It Through The Night; Polk Salad Annie; Just Pretend; How Great Thou Art; Burning Love; Hound Dog; Softly, As I Leave You; America; It's Now Or Neve; O Solo Mio; Little Darlin'; Little Sister; Can't Help Falling In Love
DISC TWO
DECEMBER 6, 1975 HILTON HOTEL (MIDNIGHT SHOW), LAS VEGAS, NV
I Got A Woman/Amen; Love Me; Fairytale; And I Love You So; Trying To Get To You; All Shook Up; Teddy Bear/Don,'t Be Cruel; One Night; Polk Salad Annie; Just Pretend; How Great Thou Art; Burning Love; Softly, As I Leave You; America; Can,'t Help Falling In Love (last bars missing)

---
CD TITLE
KING COUNTRY
ARTIST
DOUG CHURCH
LABEL
COUNTRY
UNITED STATES
PRICE
$7.95
COMMENTS
This CD comes in a plain white paper cover - no jewel case or digi pack. The photo to the left is just a mockup
Don't Happen Twice; God Bless The USA; Good Time Charlie's Got the Blues; ; Seven Spanish Angels; Honey Do; Let Me Be In Love; Luckenbach, Texas; Chattahoochie; The Dance; I Like It, I Love It; The Gambler; Sweet Home Alabama 7 Bridges Road; On The Road Again; Ain't Goin' Down; The Thunder Rolls;
---