OCTOBER 21, 2018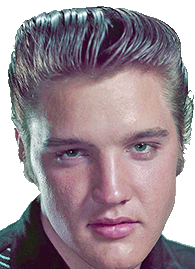 HI ELVIS COLLECTORS

,
WORLDWIDE ELVIS RARE RCA VINYL Facebook page!


I have just started working on Facebook page for Elvis collectors to post RARE Elvis 78's, singles, EP's, LP's and promotional records ONLY ON THE RCA label mainly from the 50's, 60's and 70's. Please don't bother putting any common releases or current vinyl up as this page has only been started to showcase very rare and unusal records from around the world on RCA ONLY!! Anyone who has any Elvis vinyl from Angola, Bolivia, Colombia, Ecuador, Egypt, Lebanon, Madagascar, Pakistan, Trinidad, Venezuela (especially early releases) would be most appreciated here as not much is known about these countries. Sorry, NO bootlegs, no Chinese, Malaysian, Far East type counterfeits or pirate records on Elvis.
The goal is for collectors to put up VERY UNUSUAL AND RARE RCA releases worldwide. I am not interested in the same old ones that always show up but Elvis vinyl from unusual countries like the ones mentioned above or any other countries that are not the typical US, England, France, Germany, Japan, etc which I'm sure everyone has seen a million times. Anyway I hope you will find this interesting as soon as people start posting.
Please go here to the WORLDWIDE ELVIS RCA RCA VINYL facebook page.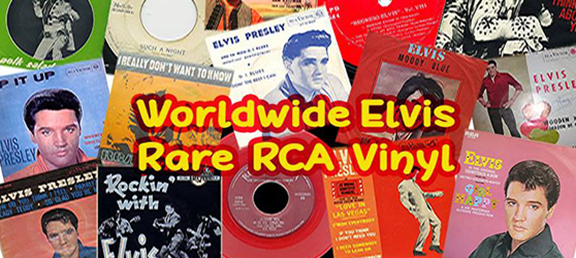 Sincerely,
Paul Dowling
WORLDWIDE ELVIS
4534 WHIRLAWAY DRIVE
SARASOTA, FL. 34233
(941) 504-9053 (PHONE / TEXT LINE)
E mail: paul@worldwideelvis.com



CD TITLE
WHAT NOW MY LOVE (2 CD)
LABEL
FTD (BMG)
RELEASE DATE
DUE IN STOCK IN 10 DAYS
PRICE
$45.95
COMMENTS
Live soundboard released as a 5" double-digipack, this set features Elvis in great form from his legendary Vegas shows in August 1972 at the Hilton Hotel, Las Vegas. 'What Now My Love' consists of the Midnight Shows on August 11 and 12 1972 . Between Madison Square Garden and Aloha From Hawaii, the Elvis Presley Show was at its peak! Elvis is in top form with both new and old songs in his repertoire, and especially with the addition of 3 great new songs, WHAT NOW MY LOVE,FEVER and MY WAY. In an effort to find the right style for each arrangement, Elvis totally commits himself to each performance. The opening lines of WHAT NOW MY LOVE will send thrills down your spine! The shows are in above average SOUNDBOARD QUALITY but unfortunately the ending is missing from the second show.
DISC ONE
AUGUST 11, 1972 HILTON HOTEL (MIDNIGHT SHOW), LAS VEGAS, NV
1) Also Sprach Zarathustra 2) See See Rider 3) I Got A Woman / Amen 4) Proud Mary 5) Until It's Time For You To Go 6) You've Lost That Lovin' Feelin' 7) Polk Salad Annie 8) What Now My Love 9) Fever 10) Love Me 11) All Shook Up 12) (Let Me Be Your) Teddy Bear/ Don't Be Cruel 13) Heartbreak Hotel 14) Blue Suede Shoes 15) Little Sister/ Get Back 16) Hound Dog 17) It's Over 18) Suspicious Minds 19) Introductions 20) My Way 21) A Big Hunk O' Love 22) American Trilogy 23) Can't Help Falling In Love 24) Closing Vamp
DISC TWO
AUGUST 12, 1972 HILTON HOTEL (MIDNIGHT SHOW), LAS VEGAS, NV
1) Also Sprach Zarathustra 2) See See Rider 3) I Got A Woman –/ Amen 4) Proud Mary 5) Never Been To Spain 6) Until It's Time For You To Go 7) You've Lost That Lovin' Feelin' 8) Polk Salad Annie 9) What Now My Love 10) Fever) 11) Love Me 12) Blue Suede Shoes 13) One Night 14) All Shook Up 15) (Let Me Be Your) Teddy Bear/ Don't Be Cruel 16) Heartbreak Hotel 17) Hound Dog 18) For The Good Times 19) Suspicious Minds 20) Introductions 21) My Way 22) American Trilogy 23) A Big Hunk O' Love 24) Tiger Man (start only)

---