SEPTEMBER 17, 2017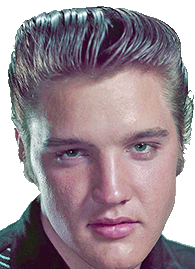 HI ELVIS COLLECTORS

,
HURRICANE


I just wanted to again thank everyone who e mailed and texted me out of concern as HURRICANE IRMA (which was a huge one) hit here in Sarasota last week. The good news is that NOTHING at all was damaged where I live and actually we got more flooding and rain with just a normal rain storm. So we really lucked out. The power did go off but came back a day later. But again I really want to thank everyone who sent best wishes and prayers for me and my wife. I received e mails from all over the world and I really appreciated the concern. .




BOOKS! NEW PRICES


I realized that I made a few mistakes on the prices of a lot of the BOOKS in my last update Some of it was due to a faulty keyboard on my Mac but really it was mostly my fault as I should have proof read everything first so I have corrected everything as you will see below!


Sincerely,
Paul Dowling
WORLDWIDE ELVIS
8911 MIDNIGHT PASS RD # 415
SARASOTA, FL. 34242
(941) 346 - 1930
E mail: paul@worldwideelvis.com



---
---
---
---
---
---
---
---
TITLE
ELVIS COLLECTIBLES - FIRST EDITION (BOOK)
AUTHOR
ROSALIND CRANOR
PUBLISHER
COLLECTOR BOOKS
COUNTRY
U.S.
RELEASE DATE
1987
PAGES
366 PAGES!
PRICE
$29.95
COMMENTS
Very very hard-to-find FIRST EDITION in 1987 of Rosalind Cranor's beautiful 9" x 11" 366 page masterpiece price guide with tons of photos etc and information on just about any and every ELvis collectible sheet music, movie cards, EPE items, you name it. LONG OUT OF PRINT!! Well worth the money!! ONE COPY ONLY!
Please click on the photo for a great display of the front & back covers.
---
---
---
---
---
---
---
---
---
---
---
TITLE
THE ULTIMATE ALBUM COVER BOOK
AUTHOR
PAUL DOWLING
PUBLISHER
HARRY ABRAMS
COUNTRY
UNITED STATES
PAGES
160 (HARDBOUND)
PRICE
$49.95
COMMENTS
This FULL COLOR book was done by ME (Paul Dowling) in 1996 and contained over 200 photos of 78's, singles, EP's, and LP's from many, many countries. If you want to see what RCA did with ELvis picture covers from all over the world and see some very unusual designs, this is the book to have. It is now out-of-print but I still have a few left.
---