SEPTEMBER 27, 2018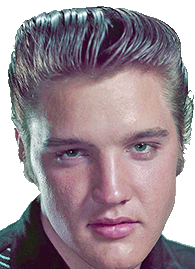 HI ELVIS COLLECTORS

,
FROM COVER TO VINYL - THE ARTISTRY OF ELVIS BOOTLEGS BOOK VOL. 1!


Many collectors could not get the incredible BOOTLEG ELVIS book that came out years ago. Only 1000 were made and sold out immediately mostly to Europeans. But now there will be an updated version in TWO VOLUMES. The first will be out in October. ONLY 750 WILL BE PRINTED!. It looks like every one of the 300 + pages will be in color. As far as what the price will be right now I'm not sure. I put down $250-$300 although I'm thinking it will be around $250. Of course the big expense is the postage getting the book from Europe and I am not 100% sure of what it is right now. Anyway I will pay for the MEDIAL MAIL postage to anyone in the U.S. If anyone has any interest please let me know IMMEDIATELY as many of you were disappointed when the first edition came out.


Sincerely,
Paul Dowling
WORLDWIDE ELVIS
4534 WHIRLAWAY DRIVE
SARASOTA, FL. 34233
(941) 504-9053 (PHONE / TEXT LINE)
E mail: paul@worldwideelvis.com



TITLE
FROM COVER TO VINYL -
THE ARTISTRY OF ELVIS BOOTLEGS BOOK VOL. 1
AUTHOR
TBA
COUNTRY
SWITZERLAND
RELEASE DATE
OCTOBER 2018
PAGES
300+ (LARGE SIZE HARDBOUND)
PRICE
$250-$300 (NOTE: The price can't be determined yet!)
COMMENTS
NOTE: ONLY 750 BOOKS WILL BE PRINTED!!!
When Bootleg Elvis appeared in 2012, it sold out almost immediately, and became an instant favorite of Presley collectors all over the world, most calling it the BOOTLEG BIBLE. Since then, additional rare bootleg titles have been discovered, not to mention many unexpected variations of some classic albums. So it seemed to be time for a new and updated look at this world. Whereas BOOTLEG ELVIS mainly relied on text to tell the story, this new edition titled "From Cover to Vinyl"- The Artistry of Elvis Bootlegs" chooses to focus on photographs. Using the 2012 classic as a reference point, we decided to feature scans of every cover, label, piece of vinyl and insert for you. This will make it easy to identify each and every pressing and variation. There will be TWO volumes. In the first, every known bootleg 7" and 10" records will be noted on 300+ pages, with more than 1,600 color pictures, cross-references to BOOTLEG ELVIS, and totaling perhaps 400 titles in all! The second volume will cover all the wonderful 12" releases and is planned for an early 2019 release.
In BOOTLEG ELVIS, some of the original bootleggers (LIKE ME) were given space to recount the ins and outs of making their releases a reality. This time we allow the FBI some equal time and let you see THEIR side of the story. We were able to lay our hands ona massive collection of FBI files regarding the Presley bootleg industry and we will share the best of that material for the first time ever in this book! For example, in the first volume we will show how the FBI prepared for the infamous AUgust 14, 1980 bootleg raid in Memphis...it soon became known as BLACK THURSDAY.
Please click on the photo for a large photo of the cover and some of the pages!.
---