SEPTEMBER 4, 2017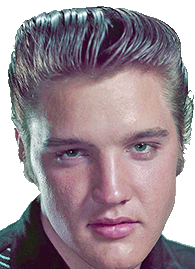 HI ELVIS COLLECTORS

,
BOOKS


I just updated the BOOKS page. I have a lot more and will send out another BOOK update in a few days. If there is anything in particular you're looking for let me know, ok.

Sincerely,
Paul Dowling
WORLDWIDE ELVIS
8911 MIDNIGHT PASS RD # 415
SARASOTA, FL. 34242
(941) 346 - 1930
E mail: paul@worldwideelvis.com



---
---
---
---
---
---
---
---
TITLE
ELVIS COLLECTIBLES - FIRST EDITION (BOOK)
AUTHOR
ROSALIND CRANOR
PUBLISHER
COLLECTOR BOOKS
COUNTRY
U.S.
RELEASE DATE
1987
PAGES
366 PAGES!
PRICE
$39.95
COMMENTS
Very very hard-to-find FIRST EDITION in 1987 of Rosalind Cranor's beautiful 9" x 11" 366 page masterpiece price guide with tons of photos etc and information on just about any and every ELvis collectible sheet music, movie cards, EPE items, you name it. LONG OUT OF PRINT!! Well worth the money!! ONE COPY ONLY!
Please click on the photo for a great display of the front & back covers.
---
---
---
---