40 YEARS IN BUSINESS!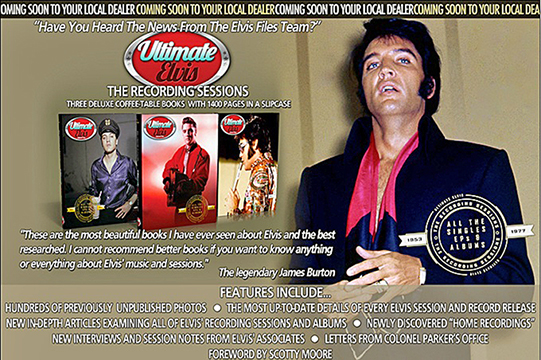 SEPTEMBER 15, 2014

THE ULTIMATE ELVIS 3 VOLUME SET!
COMING IN OCTOBER 2014!! The 'ULTIMATE ELVIS - The Complete And Definitive Recording Sessions' three volume, deluxe set (in a slipcase), that contains all the session information available to date and includes comprehensive notes on each session, discographies, letters, original sheet music covers plus huge index. For further details please go to the BOOK page.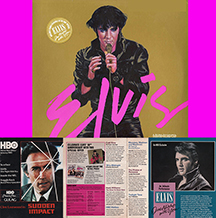 ONE NIGHT WITH ELVIS LP WITH PROMO BOOKLET!
I have just added a rare HBO LP with special promo booklet. When they issued this LP HBO also put out a special 24 page booklet (5" x 6 1/2") for some of their customers. For further details please go to the RARE VINYL page.





All written material in this website copyrighted by WORLDWIDE ELVIS, 2014
Designed & edited by: Paul Dowling
WORLDWIDE ELVIS; P.O. Box 17998; Sarasota, FL. 34276-0998
(941) 346 - 1930
Email Marketing You Can Trust