LINKS
- UPDATED: SEPTEMBER 18, 2014-
- UPDATED!! -


Finally I am updating the LINKS section. As we all know there are thousands of Elvis sites out there so I have to be selective when it comes to the ones I list. When sending me your site information, please include some kind of descriptive words about it plus a banner and please LINK my site to yours. You can take the "WWE BANNER" from the top of the HOME PAGE!

NOTE: Some of the sites below are NOT in English but in their own language. We have just found a site - WORLD LINGO that actually translates the site into 12 major languages. We noticed that sometimes the translation is not exactly perfect but in most cases it is REALLY GOOD!! This is a GREAT site to bookmark!!



RECORD COLLECTING SITES

ELVIS ON 78
This site by Andre Helling has the most complete information on Elvis' worldwide 78's. It also has a very good section on rare vinyl.





RARE ELVIS - COLLECTING THE KING
I love this site done by Roberto Zanetti. It contains pictures of God knows how many single, EP, LP record covers from around the world! All vinyl freaks will love this!





AUSTRALIA


ELVIS AUSTRALIA
This is one of the BEST Elvis sites on the net! David Troedson began this years ago and it's still going strong. He offers just about anything you'd want on Elvis - CD's, books, DVD's, etc as well as what's new in the Elvis world. If you're living in Australia or close by this is the place to go for Elvis.





BELGIUM


ELVIS MATTERS
This is a fairly new site but one that is already becoming very popular. The site KING OF BELGIUM has just joined forces with it so it promises to be a site to reckon with in the near future. They also have what appears to be an intewresting magaizine. All in English!




BRAZIL


GANG ELVIS FAN CLUB
This is great looking site and is very informative even though it is mostly (there is actually an English section although not too large) in Portugese so far but it's worthwhile looking at. I guarantee that you will not be disappointed. You'll find over 50 categories of things to look at! WOW!!! Go to the WORLD LINGO site to translate it into your language!



CHILE


THE OFFICIAL FAN CLUB OF CHILE
Mario Silva's site (even though all in Spanish) is really an interesting one and can easily be understood by all fans. It is the only ELvis fan club now in Chile. Go to the WORLD LINGO site to translate it into your language!

COLOMBIA


THE OFFICIAL ELVIS PRESLEY SITE IN COLOMBIA
Finally there is an Elvis web site from Colombia, South America. It has just been put up so they are still working on it and it's all in Spanish for now. Go to the WORLD LINGO site to translate it into your language!


DENMARK

ELVIS UNLIMITED
What a great site! Henrik Knudsen is the man in charge of ELVIS UNLIMITED which not only sells all kinds of ELvis items but also runs special Elvis oriented shows in Denmark, Sweden, Norway and Germany for more than ten years. The guy is amazing and he's still going strong. I totally recommend visiting this site which, by the way, is in three languages.



ENGLAND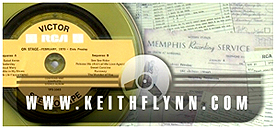 KEITH FLYNN'S ELVIS PRESLEY PAGES
I just found this INCREDIBLE Elvis site by Keith Flynn and actually I have no idea what lead me there but I'm glad I discovered it! Have you ever seen Elvis sing "TONIGHT'S ALL RIGHT FOR LOVE" from GI BLUES? Well, if you're like me, the answer is a DEFINITE "NO"! Sure, we all know that it was cut out of the US, etc versions for copyright reasons but we also knew that it WAS in some other countries' editions but I have NEVER seen this - UNTIL NOW! Somehow Keith found it and the ENTIRE video cut of this song is on his site. But that's not all! This site contains other videos like: The Impossible Dream (Madison Square Garden June 10 1972 - Evening Show); Russwood Park - Memphis (July 4 1956); I Don't Want To (Trailer from Girls Girls Girls); Wild In The Country - Trailer (with deleted 'Lonely Man' scene); Jailhouse Rock (Advertisement)! Plus there are great audio rarities as well as all kinds of session information and "live" recording info. Trust me, this is a MUST GO TO SITE!!! STOP EVERYTHING RIGHT NOW and go to this site IMMEDIATELY! I LOVE IT!!! The Impossible Dream (Madison Square Garden June 10 1972 - Evening Show); Russwood Park - Memphis (July 4 1956); I Don't Want To (Trailer from Girls Girls Girls); Wild In The Country - Trailer (with deleted 'Lonely Man' scene); Jailhouse Rock (Advertisement)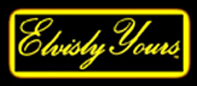 ELVISLY YOURS
For 24 years ELVISLY YOURS has sold its fabulous range of Elvis Presley souvenirs around the world to thousands of fans and collectors. ELVISLY YOURS is a Registered Trade Mark and a symbol of top quality, well designed and inexpensive Elvis Presley memorabilia. They have the world's largest range  of Elvis Presley memorabilia.





FINLAND


THE OFFICIAL ELVIS FAN CLUB OF FINLAND
Even though this site is mainly in the Finish language (there is some English) it is still worthwhile to visit. The Official Elvis Presley Fan Club of Finland (founded in 1985) combines Elvis fans in Finland to a mutual community. The Finnish Elvis club has about 1000 members (year 2003) and being also the biggiest fan club in the nation. The headquarter is situated in the city of Tampere. The president of the fan club is Mr. Hannu Ignatius.



FRANCE


THE OFFICIAL ELVIS FAN CLUB OF FRANCE
This is the great Jean MArc Gargiulo's fan club web site. I think this club has to be the oldest French club in existence. Mon ami Jean Marc was at my house on August 16, 1977! Enough said! Anyway, this is a great site - all in French - but please visit it anyway! Go to the WORLD LINGO site to translate it into your language!

GERMANY


ELVIS TUNES
This site was formerly run as THE FIRST GERMAN ELVIS PAGES but is now totally different and much better. It has great info on all of Elvis' concerts, music, dvd's, vcd's, movies, photos, press reviews, etc, etc! Well worth looking at!!



CLUB BERLIN
This is becoming one of everyone's favorite sites as it is updated almost daily. Unfortunately, it's all in German. Go to the WORLD LINGO site to translate it into your language!



HOLLAND


ELVIS ON CD
What a site!! I am constantly going to it for info on CD's. If you collect CD's on Elvis at all, believe me THIS IS THE SITE TO VISIT!! Stephan Krueger and Ron Kamstra lists and pictures and gives details on every known Elvis BMG CD from everywhere including an extensive section on promos and bootlegs. Plus he has an A-Z listing of EVERY SONG that E recorded + the lyrics. And there's a section with audio cuts! Plus there's even more things than that!! Do yourself a favor and bookmark this NOW! It's one of the BEST Elvis web sites in existence!

TCB WORLD
The web site features primarily alternate cd cover designs, but also has the largest Elvis photo gallery on the internent along, plus a radio program (which averages 1500 listeners each week!)

FOR ELVIS CD COLLECTORS
What more can say about this one! The main feature are the boot CD's but Willem also has BMG items, etc. One of the most popular sites in the Elvis world!!

TODAY TOMORROW AND FOREVER
This site (only in Dutch) has a great layout and contains concert, film, song, fan club, etc information. Visit it. Go to the WORLD LINGO site to translate it into your language!



ITALY


ELVIS ITALIAN COLLECTOR'S CLUB
This Italian site is very extensive as it has everything one could want included!! CD's; photo books; memorabilia; videos; an exhausting section on "live" concerts; a great photo section; etc. etc. A MUST!!!



JAPAN


ELVIS WORLD
This is a SUPER Elvis web site - one of THE BEST!! It features the latest news and CD releases, listings and pictures of the complete Japanese CD collection; Japanese books; Elvis' film information; gold and platinum awards worldwide; U.S. singles, EP's, and LP's; a LARGE photo gallery; El's TV appearances info; video tape information,etc., etc. etc. as well as all kinds of other Elvis news and information including current press clippings from everywhere! What a site! A DEFINITE MUST!! Built by my good friend of 24 years (Haruo Hirose) who started it all for me as far as foreign records are concerned!! Don't leave the internet without looking at this site!!




MALTA


THE ELVIS PRESLEY FILE
This site is from Malta and is all in English. It has all kinds of things including information on movies, photos, facts, fan club lists, and a lot more.



NORWAY


ELVIS IS ALIVE & WELL
I just love this site! They have everything on it - real audio, pictures, reviews, BMG information (by the way this is REALLY GOOD!), bootleg information, recvording session information,a nd much, much more!!! And they are ALWAYS UPDATING (which is more than I can say about my own site). In my opinion it is one of the TOP 5 Elvis sites on the net.


PERU


THE OFFICIAL ELVIS FAN CLUB OF PERU Finally, a great web site from Peru! This is the official site for the ELVIS PRESLEY FAN CLUB OF PERU and it looks like it will be a great one. It contains a Peruvian single, EP and LP discography plus photos and other interesting items. It's all in Spanish for now but I'm sure there'll be an English translation soon.


PORTUGAL


ELVIS 100% - STILL ROCKIN
This great Portugese site has all kinds of interesting things in it! First, there is both a Portugese and English version. They also have a section on RCA vinyl releases from Portugal as well as much more including info on their nice looking magazine.

ROMANIA


FROM A JACK TO A KING
Razvan Constantinescu is in charge of the Romanian Fan Club and he has put together a very nice looking web site. It's all in Romanian but still worth going to.





RUSSIA


THE OFFICIAL RUSSIAN ELVIS FAN CLUB

This is Web site of The Official Russian Elvis Presley Fan Club which was founded officially in 1990 in Moscow but the Club actually began informally in 1981. The site right now is only in Russian but they are planning an English version soon. In the meantime, you can go to the WORLD LINGO site to translate it into your language!

ELVIS IN RUSSIA
First of all, this is all in English which is a plus! There's a huge A-Z section on bootleg CD's as wella s BMG CD's and also information on the latest ELvis news in Russia!! A nice site!



SWEDEN


MASTER & SESSIONS
If you are interested in Elvis' recording sessions from SUN onwards, this is the site to visit! What an incredible wealth of knowledge that is contained here as it has recording dates, matrix numbers, session musicians, all of the known takes of each song and on what CD they can be found (BMG or bootleg!), etc. etc. Forget about ANY recording session book you've read! This is the ULTIMATE so you can throw all the others away!

TIDSKRIFTEN ELVIS
This club (and magazine) has been around for awhile and it's no surprise that their site is one of the nicest graphically designed sites that I've seen! It's all in Swedish but it is FANTASTIC!!



TURKEY


ELVIS TURK
Another site packed full with all kinds of ELvis goodies. Also in Turkish but these guys have outdone themselves with design and content. They now have an English version!





UNITED STATES


MY PRESLEY GALLERY
Finally, the great Maria Columbus has a web site and it was long overdue! Known worldwide as having the largest Elvis Presley photo archives, Maria's pics have been used for RCA releases, God knows how many books (some I'm sure did not get her permission) and all over the place. Anyway, this is a very, very professional and fun looking site with a huge number of pages and pics! Love ya Maria!

THE OFFICIAL RAL DONNER WEB SITE
This is an INCREDIBLE site! No doubt most everyone knows who Ral was - THE BEST Elvis soundalike of the 60's although he did do some great Elvis 50's and even 70's songs. Terry Wilson of Canada has created a SUPER site devoted to any any everything you ever wanted to know about Ral. There's a very complete discography not only of his US releases but ones from England, Australia, and Canada. There's a fantastic SESSIONS section which covers all known recording sessions plus info on unreleased songs. There's an UNBELIEVABLE audio section where you can hear close to 30 of Ral's songs, some I'd never evn heard of. Other features such as Ral songs recorded by other artists is great and I was amazed that people like Doug Church, Ronnie Mc Dowell, and even Wayne Newton (yes! and he does a GREAT job on the song too!) covered his songs! All in all a site that every true Elvis fan needs to visit and bookmark!

THE OFFICIAL JIMMY ELLIS (ORION) WEB SITE
Robert Dillard has put together this site devoted to one of the best Elvis soundalikes (70's anyway!) ever - Jimmy Ellis! Visit it! It includes MP3's of some of his songs!
IN CONCERT SITES

ELVIS IN CONCERT.COM

As stated on the first page - "here, you'll find everything there is to know about Elvis Presley's personal appearances from the 27th of June 1968 to the 26th of June 1977" and this says it all! What a site!!

ELVIS PRESLEY IN CONCERT

Another site devoted to ELvis' concerts from 1954 - 1977. A different format and look than the previous one but still a fantastic informative site! There's a LOT to find here.